---
Welcome to the Shantae Wiki
This Wiki is dedicated to the Shantae series
Contributors are Super Welcome
If you would like to help out, you can use the following resources:
1. Check out our New Discussions Feature!
2. Shantae Wiki Community Portal
3. The Projects Page - Essentially a to-do list of things that need work on.
4. Admins: BlueAura74, Psychobilly2422, Roranoa Drake II
---
---
Important announcement
Greetings fellow Shantae fans!

With the release of Half-Genie Hero, the wiki is undergoing major revamps and we are working very hard to keep up to date with all the latest information as well as getting content for older games up to date. We hope to make this wiki a home for all Shantae Fans to get together. Your contributions are appreciated!

Thank you for reading!
---
---
Featured Article
Shantae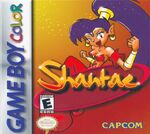 Shantae is a platform video game developed by WayForward Technologies and published by Capcom for the Game Boy Color on June 2, 2002. It was designed by Matt Bozon and is the first game in the Shantae series.
The game became an obscure gem due to its release coming a year after that of the Game Boy Advance, however it did show support as playing the game with a GBA adds "enhancements" to the game. Read full article »
---
---
Shantae Links
Check out these great sites!
---
---
News
February 5, 2017 The Shantae Wiki now has an official community app. Download Now!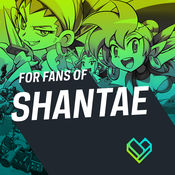 January 12, 2017 The official Shantae Wiki Discord Chat is live! Join today! https://discord.gg/kyz2Y4n
January 4, 2017 The Shantae Wiki is currently undergoing major renovations. Please stay tuned for some great surprises!
January 1, 2017 Happy New Years Shantaerians!
December 21, 2016 Wayforward announces upcoming DLC for Shantae: Half-Genie Hero in 2017!
December 20, 2016 Shantae: Half-Genie Hero is now available for purchase!
---
Ad blocker interference detected!
Wikia is a free-to-use site that makes money from advertising. We have a modified experience for viewers using ad blockers

Wikia is not accessible if you've made further modifications. Remove the custom ad blocker rule(s) and the page will load as expected.