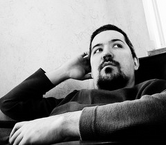 Sven Ruthner is a German freelance pixel artist. He was an additional background artist on Shantae: Risky's Revenge.
Studies
On his LinkedIn page, Sven Ruthner claims his talents in pixel art are self-taught.[1]
Career
From 2005 to 2006, Sven Ruthner was a pixel artist at Full Fat. He was also at the same time a pixel artist at Glu Mobile and left in 2007. Since then, he has been a self-employed 2D and pixel artist,[1] occasionally contributing to video games,[2] including Shantae: Risky's Revenge as an additional background artist.
Works
This is a list of projects Sven Ruthner was involved in according to Metacritic, Moby Games and a Google search over allgame.com.[3][2][4]
Art
Backyard Skateboarding 2006 - additional art (2005)
Harlem Globetrotters: World Tour - art (2006)
Rock 'Em Sock 'Em Robots - art (2006)
The Grim Adventures of Billy & Mandy - additional game art (2006)
Biker Mice from Mars - additional artist (2007)
Thrustburst - graphics (2008)
Batman: The Brave and The Bold - The Videogame - additional background art (2010)
Shantae: Risky's Revenge - additional background art (2010)
Aliens: Infestation - environment design (2011)
Thor: God of Thunder - additional background art (2011)
Not Even Human: Inhumane Edition - graphics (2011)
The Original Strife: Veteran Edition - artwork (2014)
Transformers: Rise of the Dark Spark - pixel modeler (2014)
Quality assurance
Luftrausers - tester (2014)
References
External links