Hi Shantaerians!
Shantae and the Pirate's Curse might be out already, but that doesn't stop WayForward from offering us more character spotlights! The new one is dedicated to Shantae's long time pal, Sky! Get it below!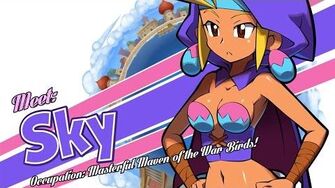 Ad blocker interference detected!
Wikia is a free-to-use site that makes money from advertising. We have a modified experience for viewers using ad blockers

Wikia is not accessible if you've made further modifications. Remove the custom ad blocker rule(s) and the page will load as expected.